Alex Joyce
/
Managing Partner
Alex has over a decade of experience managing complex strategic plans, urban designs and development finance projects across the United States. This includes managing public-private development offerings, urban designs for corridors, districts and transit stations, and financial analysis of zoning standards and development incentive programs. Alex's most recent work includes leading development feasibility analyses, site planning and due diligence for several public agencies interested in catalytic, public-private partnership development projects.
Alex's passion and expertise in design and finance are the driving forces in his work. His approach is rooted in the philosophy that a successful project needs both the vision to inspire excitement and buy-in, but also the pragmatic, financial strategy to actually get built.
Alex has Master's Degrees in both Urban Planning and Design, and Commercial Real Estate Development. He is AICP certified by the American Planning Association and a member of the Urban Land Institute. Alex is active in Portland civic life and enjoys spending time in the Cascade mountains hiking and snowboarding.
Contact:
Alex@Cascadia-Partners.com
503.927.2872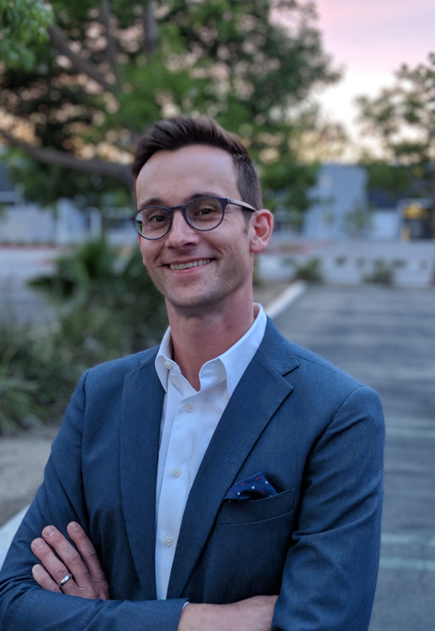 Alex Steinberger
/ Urban Analytics Partner
Alex is an urban planner and economist with a strong foundation in geographic information systems (GIS). His experience in scenario planning and transit-oriented development allows him to fulfill a broad range of project needs – from urban design to redevelopment analysis.
Alex's work focuses on corridor analysis, housing, and economic development. He has experience working at a range of scales, from site-specific redevelopment projects to regional visioning efforts. Past projects include redevelopment feasibility analysis for a Bus Rapid Transit (BRT) corridor in San Antonio, Texas and a station area development strategy for a planned high capacity transit line in Portland, Oregon.
In every project, Alex employs cutting edge planning tools and techniques with an eye for communicating complex topics to non-technical audiences. His experience has taught him that technical analysis is only as useful as the story it is able to tell.
Alex holds a Master of Urban and Regional Planning from Portland State University. In his spare time, he enjoys backpacking, baking, traveling, curing meat, and spending time on, in, and around water of all kinds.
Contact:
Steiny@Cascadia-Partners.com
971.808.2366
John Southgate
/ Public-Private Development Partner
John has 35 years of experience in planning and development working in the Portland region and beyond—with a strong focus on public-private partnerships and urban infill. John is committed to fulfilling his clients' strategic aspirations related to urban, higher density, pedestrian/transit-friendly development.
Most recently, John's work has focused on the successful public-private development offerings that have resulted in major, catalytic new developments. He also provides assistance to jurisdictions in their efforts to "set the table" for aspirational forms of development. This work includes assessing development codes for alignment with a community's vision and integrating developers' perspectives into the regulatory environment.

John is a collaborator, striving to find solutions that support the goals of various project stakeholders. John's ability to synthesize multiple perspectives is bolstered by his long-term relationships with numerous elected officials, developers, agency staff, and other decision makers.

John received his Bachelor's degree from the Honors College at the University of Oregon. He serves on Metro's Transit-Oriented Development Steering Committee and is a regular speaker on panels related to urban development.
Contact:
John@Cascadia-Partners.com
503.956.5853
Garlynn Woodsong
/ Planning + Development Partner
A geographer, urban planner, and real estate developer, Garlynn has spent his career evaluating cities and regions from multiple perspectives. With 8 years at the regional metropolitan planning organization MTC, and 5+ years with regional planning industry leader, Calthorpe Associates, he spearheaded development of new computer software enabling urban planners to create more livable communities.

His focus has been on planning for walkable, bikeable, transit-served neighborhoods, and transforming central areas of cities into vibrant places for abundant future growth that minimizes greenhouse gas emissions. His work and experience ranges from transit-oriented development, bicycle transportation planning, regional transportation policy and funding, to the use of GIS technology (including open source scenario planning tools).
Garynn has also developed groundbreaking "missing middle" housing projects in Portland. He renovated and expanded two historic Portland homes into 4-unit condo buildings - a first for the City. These projects serve as models for neighborhood-scaled, multi-unit, ownership housing - a product type that is desperately needed in fast growing Western cities.
Contact:
Garlynn@Cascadia-Partners.com
503.936.9873
Sonya Bastendorff
/ Graphic Design + Communications Partner
Sonya has worked as a graphic designer, technical writer and editor for over 15 years. She specializes in urban and regional planning outreach and communication materials, including final plans and other public engagement documents, supplemental graphics, websites, and branding. Sonya works with planners, city government staff, community outreach leaders, and business owners to translate complex, multifaceted subjects into digestible, key messages and concepts through detailed content development and visual design. Sonya's most recent projects include lead designer for numerous comprehensive and regional plan updates around the country, various public engagement materials for city and regional jurisdictions, and branding efforts for several local businesses and nonprofit organizations.
Sonya's work relies on being an active and engaged participant with her clients—asking questions, listening and pursuing her own personal understanding of the subject matter. This approach satisfies her own curiosity and supports her ability to communicate effectively with the target audience.